Full Modular Flat Cables: Full modular flat cables are easy to install, reduce clutter, and maximize airflow.
80 PLUS Gold Certified: The 80 PLUS Gold certification guaranties a minimum typical efficiency of 90%.
Durable and silent LDB Bearing: Silencio technology combines sealed LDB bearings with quiet fan blades delivering a long lifetime of quiet cooling.
Proven Thermal Resistance: Engineered to operate at full performance in temperatures up to 45°C, providing reliability in even the hottest environments.
High Efficiency and Stable Output: The MWE Gold's full-bridge design coupled with LLC, Synchronous, and DC to DC topology technologies offers reliable and stable Voltage outputs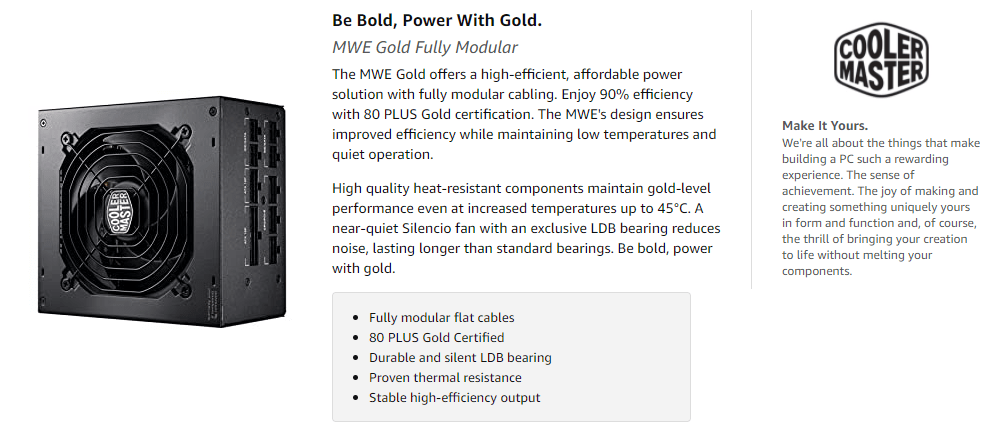 Payment & Security